ReedGeek, Inc. provides woodwind players with powerful products that deliver superb quality and outstanding value. ReedGeek's products vastly outperform other approaches and possess unique features unavailable elsewhere.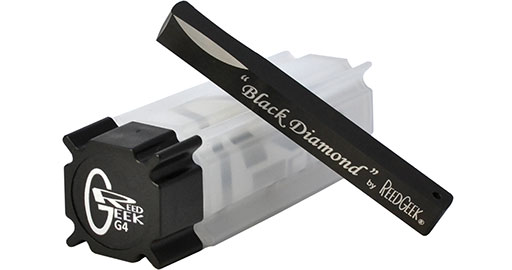 Serious Reed Performance
The most simple and effective tool for reed maintenance and adjustment. With its compact, portable design, "Universals" are perfect for all woodwind players from students to traveling professionals.
More Info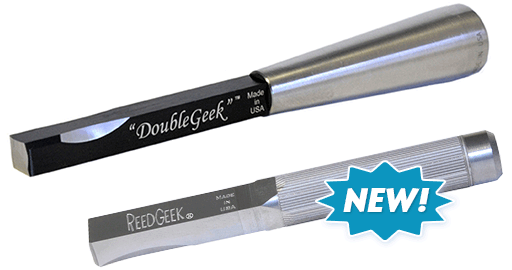 With unique cutting surfaces and interchangeable handles, and multi-tip scrapers, DoubleGeeks focus on the needs of the double reed player but are useful for all woodwind players and beyond.
More Info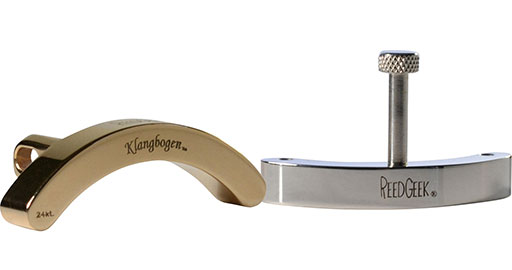 Maximize the efficiency of your horn and reed system by stabilizing the extreme ranges of your horn. Instantly increases the output and depth of your tone. Five distinct metallurgical finishes for various sound responses and feel.
More Info